UAE Mourns for Late President Sheikh Khalifa Bin Zayed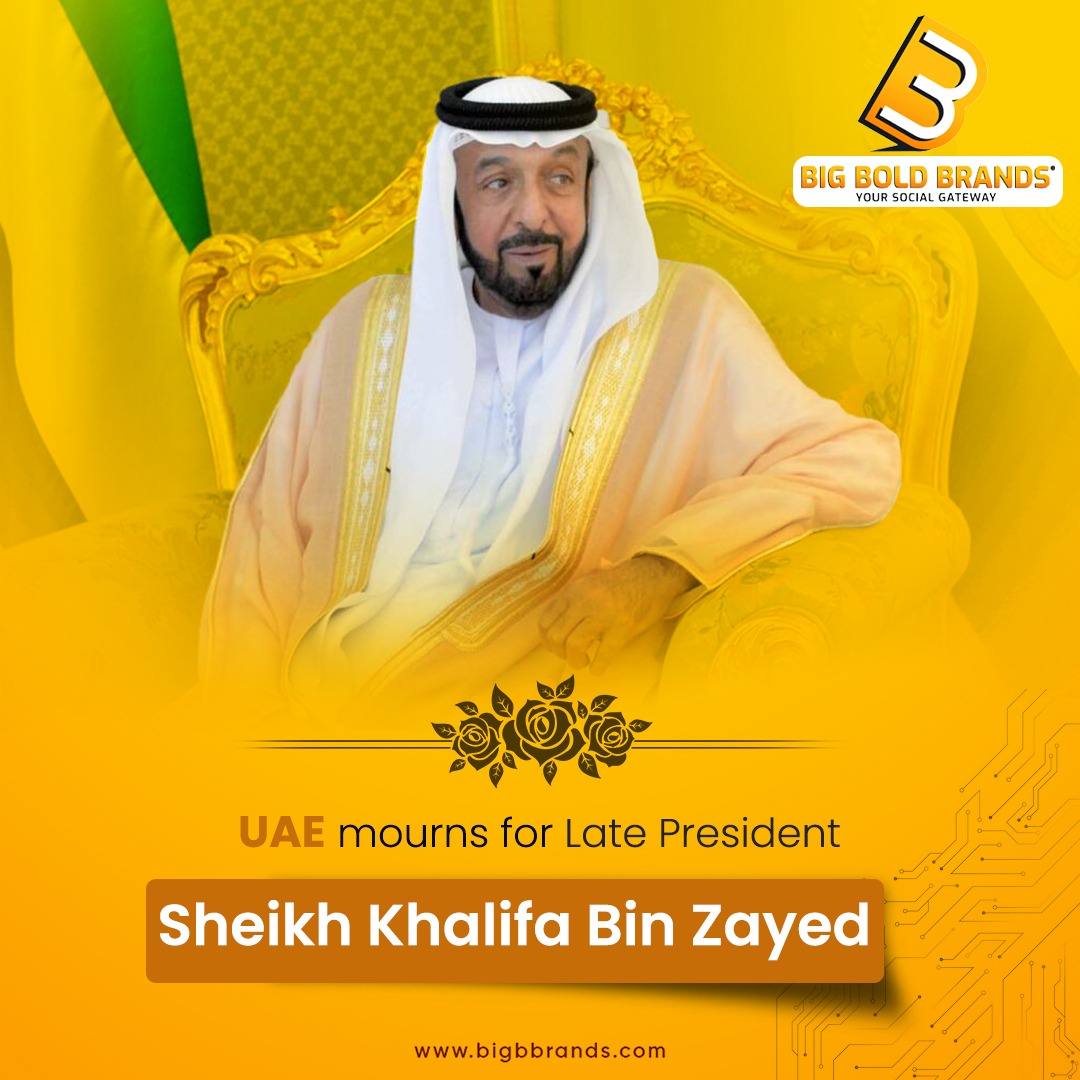 Sheikh Khalifa has been the President of the United Arab Emirates and the ruler of Abu Dhabi since November 3, 2004. His father, Sheikh Zayed bin Sultan, who governed from 1971 until his death on November 2, 2004, was elected to succeed him.
Sheikh Khalifa's visionary leadership made a significant contribution to the UAE's and its people's progress. Sheikh Khalifa took extensive travels around the UAE early in his presidency to assess the requirements of the northern Emirates. He began a number of projects to develop houses and schools, as well as provide other social services, after assessing the need.
Sheikh Khalifa also made significant changes to Abu Dhabi's government, such as enhancing public services and expanding the economy to stimulate investment and public-private partnerships. He believed that government should play a leading role in the early years of the Federation, but that now, with a growing private sector and a well-educated populace, the time has come for both municipal and federal governments to take a step back and focus on their core responsibilities.
Sheikh Khalifa continued to guarantee that the UAE pursues an active foreign policy while highlighting the need for a reorganisation at home, not just in terms of government but also in terms of how the UAE's citizens view their own societal obligations.
Sheikh Khalifa proved his commitment to strengthening international ties. Under his leadership, the UAE has provided emergency aid in the aftermath of natural disasters, like Hurricane Irma, which wreaked havoc on the US and Caribbean in 2017, and the devastating earthquake and tsunami that struck Indonesia in 2018. According to the Organisation for Economic Cooperation and Development, the UAE became the world's greatest giver of humanitarian aid in terms of national revenue during his reign.
Under his leadership, the UAE experienced rapid development, ensuring a decent standard of living for the people who call the country home.