How to Choose the Perfect Branding Agency for Business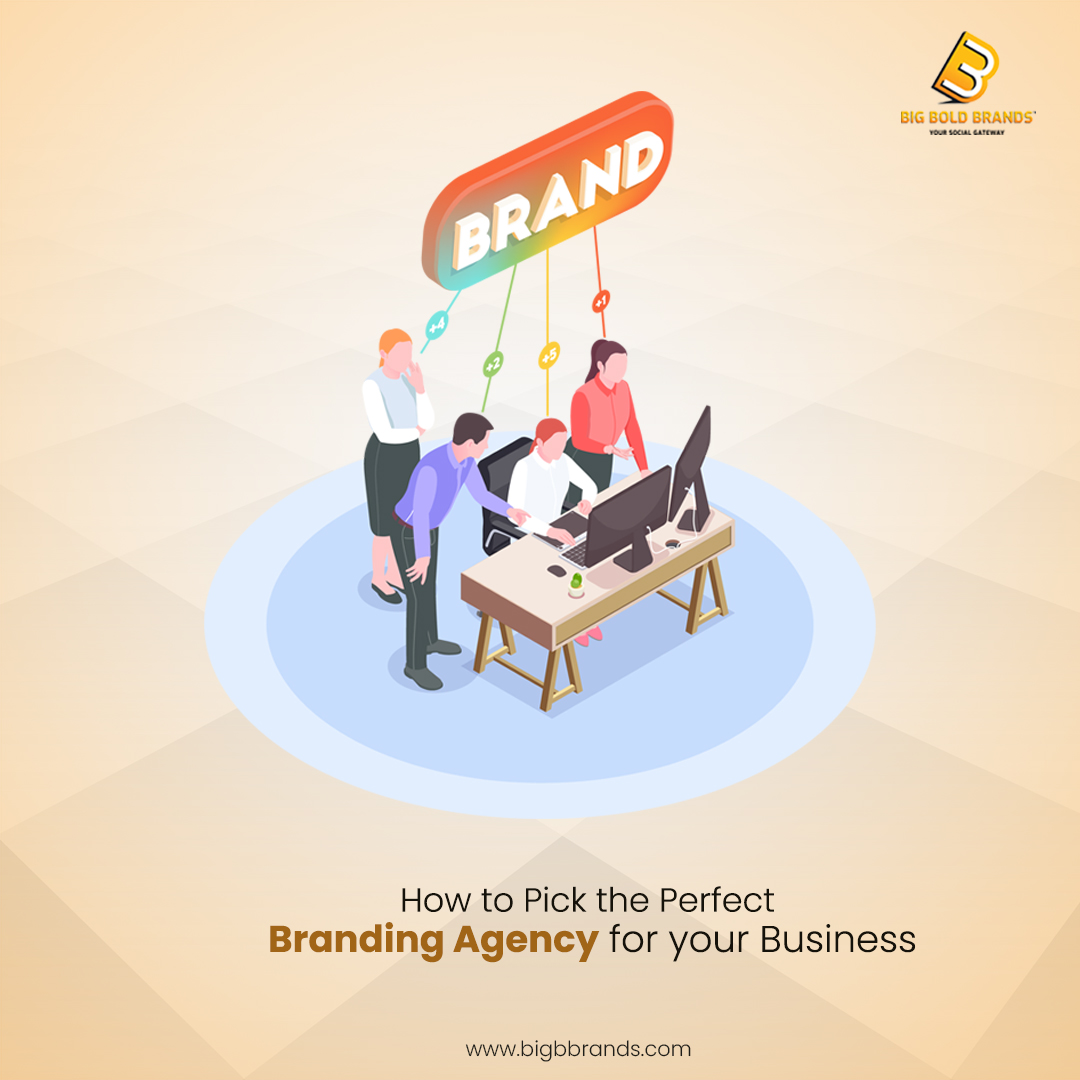 Over the past few years, marketing has undergone a digital revolution. It's more challenging for picking accurate branding for your firm! Let's not make it more complicated. So, what is a branding agency and what do they do?
Branding Agency: They put their imagination into a precise design of how the business is shown to both internal and external customers.
What do they actually do?
They contribute to the growth of our business in the digital era by creating a brand that communicates your voice and values in a visually appealing manner.
How to choose the perfect branding agency?
As you already know, there are multiple factors to check before finalizing a branding agency for your business. With a solid strategy and preparation, you can find the perfect marketing agency in Dubai for your business. The below-suggested strategies might lighten up your job:
Build a comprehensive list of agencies
Selecting the best one for your business
Look for their expertise and experience
Setting up a realistic budget
You'll need a strong team to ensure the brand's success.
1. Steps to build a comprehensive list of marketing companies?
You can do this by researching online, and looking for agencies that specialize in your industry or have experience with similar companies. Asking industry experts, vendors, and other collaborators for recommendations is also a good idea.
2. How to ease up the selection process?
At this stage, we can be filled with many doubts in our minds, such as whether this agency is a good fit for our company or whether I am choosing a strong brand that will set your company apart from the competition and be able to achieve long-term success.
The following are some things to consider:
Is their brand recognizable?
Are they familiar with the latest tools and trends?
Do they align with our values and expertise?
How quickly are they able to respond?
Did they submit all of the information that was requested?
This initial process will get you an idea of how the agency will work in the long run with your company.
3. Is it important to seek expertise?
Yes, it is!
Ask them directly if they have the right expertise to execute the branding campaigns. There's a saying that "experience makes a man perfect," and that applies to branding as well. Verify their previous works, client list, and case studies available.
4. How to create a realistic budget?
As you will definitely have a budget set for your marketing and branding processes, make sure you are considering that too. Finding a marketing agency that can provide quality services within your budget is like choosing the right path to successful branding for your business.
5. What kind of team do we need to assemble to ensure the brand's success?
An agency's success depends on the team. The team's capabilities are critical in achieving outstanding results, making it crucial to seek out a high-potential branding agency team.
Ultimately, a company's success hinges on its ability to build and maintain a strong team. With the right group of creative, smart, and passionate people, your branding goals will be fulfilled perfectly.
3 more additional Tips to consider:
6. Say No to Yes People!,/h2>
Skip marketing companies that always say yes to your suggestions and objectives. A perfect branding agency will always listen to your preferences and suggest the right strategies and plans that are suitable for your business. It should challenge your assumptions, provide new perspectives, identify opportunities and guide you to effective branding strategies.
7. Collaboration:
Collaboration means working toward a common goal. By working together in short, they can provide feedback and support. Look for marketing companies that are exceptional in collaboration and communication.
8. Take heed!
Pay attention to whether they tailor their services to your unique needs and see themselves as a partner in your branding process. These subtle clues can indicate whether an agency is a right choice for your business.
Wrapping up:
As mentioned earlier, every business and brand is unique, and therefore it is important to respect their individuality. Finding a marketing company in Dubai is not a difficult task but finding the right one demands some research and analysis. Find some good choices, analyse their qualities, and make the right choice.
If you own a business and are looking for a branding agency in Dubai, we can help you with the right set of custom branding and marketing services for your business. Schedule a meeting with our team right now.
Have a good day!