App Development Solutions to Help Businesses Thrive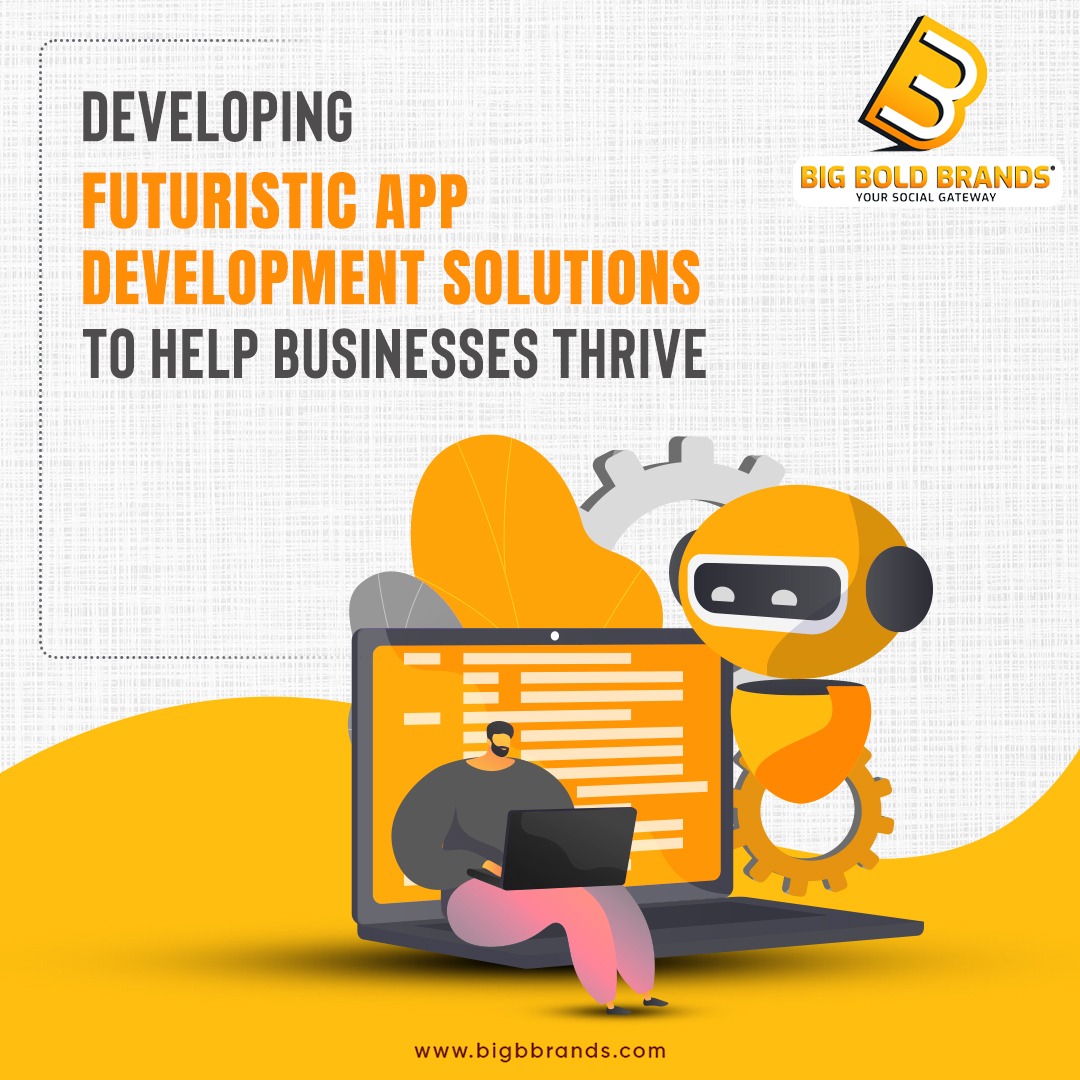 Businesses in every sector are becoming steadily more customer-centric. They are implementing cutting-edge strategies to draw in niche markets and offer their clients more individualised services.
Creating mobile applications is the ideal way to differentiate your company from the competition and propel commercial expansion. Mobile app development will benefit your company if it is focused on reaching a large customer base. Additionally, a mobile app is necessary for your company to provide ongoing customer service and raise brand recognition in the marketplace.
Custom mobile applications created with cutting-edge digital technology provide your company an advantage over competitors. You must pick the best mobile app developer to build a cutting-edge application for your company even though many mobile app development companies offer end-to-end services.
Well. In this article, we've gathered some information to assist you in selecting the top mobile app development firm for your business.
Let's get going!
1. Brand value of the Mobile app developer
It is the most important factor to take into account before you partner with a mobile app development agency. It is important to research the company's history and customer feedback. You can also look over the product lineup provided on their website.Through that, you can learn useful information about the business, which may aid in your comprehension of the company's workflow integrity and brand value in the sector.
2. Portfolio and experience in the industry
Before choosing a mobile app development agency, consider their experience in the industry.
You can evaluate the ability of mobile app developers to create a variety of applications on different platforms by looking at the company's portfolio.
3. Technologies used
What tools and technologies do they employ?
You should consider the technologies that will be used for mobile app development before choosing a developer to create your future-proof application. Choosing the appropriate technology stack is important for creating faultless, responsive, and effective mobile applications. For instance, apps with virtual assistant features are popular right now. Therefore, the ideal option is to select a mobile app development company that has practical experience incorporating cutting-edge technology features into your app.
4. Simplicity of the app's interface
The user interface of the application plays a key role in user interaction. The simplicity of the app's interface will enhance the user experience.
An engaging user interface with simple-to-use icons is a requirement if you want your programme to be popular in the app stores. It suggests that a well-designed application keeps users engaged for a long time and helps to increase the customer retention rate.
5. Timeline for the development of the app
Before you hire a business to develop your iOS or Android app, it's important to take into account the app development time. The mobile app development agency you select may be able to provide your application more quickly than anticipated if they have a sufficient and highly qualified app development team.
With sufficient and focused resources, a mobile app developer was able to complete the project more quickly and publish it for user use on app marketplaces.
We believe that this post will make it easier for you to find the best Mobile App Development Agency. You must take the aforementioned things into account if you intend to develop an application for your business. Big Bold Brands offers top-notch Mobile App Development services in the UAE. For more visit www.bigbbrands.com/mobile-app-development-services-abudhabi