Healthcare Digital Marketing Strategies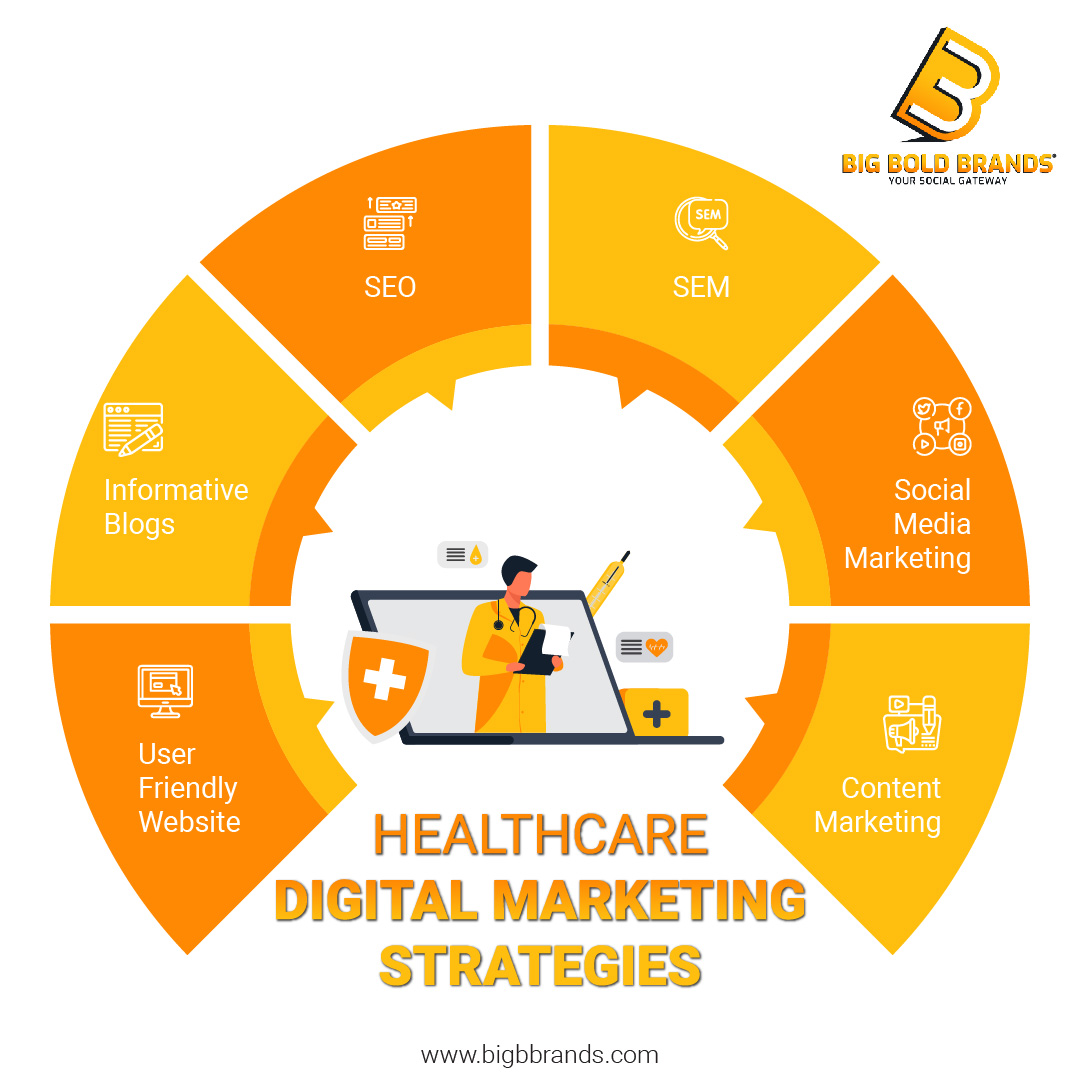 Healthcare Digital Marketing Strategies
The healthcare industry has been very slow in integrating into the digital age. This is evident in the way the industry markets itself. But, healthcare, like every other industry, has to adapt to the digital age.
Today people insist on very high levels of care and treatment and research into all the healthcare services available, and a successful digital marketing strategy would put a healthcare organization's services at the very top of such research. Some of the more successful strategies are:
User-friendly website:

A well-designed website plays a very strong part in how people choose a service. It should be simple, informative, secure, and provide an easy user experience. It should be mobile compatible and be a platform for everything from booking medical appointments; follow-up on test procedures to final discharge and billing.

Informative blogs:

A blog goes hand in hand with a website. Blogs should provide quality content on answers to health questions; the latest medical news; quick tips, etc., in an informal, discussion-like manner.

Search Engine Optimization (SEO) & Search Engine Marketing (SEM):

SEO and SEM increase the quantity and quality of traffic to the website and blog.

SEO means taking a piece of online content and optimizing it so that search engines show it at the top of the search results.

SEM means promoting a website by increasing its visibility in the search engine results through paid advertising. SEO is a part of SEM.

Use Social Media:

Social media platforms are a marketing opportunity and can be used to share videos, photographs, links to other informational websites, news about new facilities, etc.

Collaborate with a marketing agency:

It is highly advisable to work with a marketing agency, which can come up with a strategy specific to your needs. They can help with website design, optimization, content creation, and also run and maintain all these services in a unified manner.
In today's highly competitive world, one has to stand out from the rest, and Big Bold Brands can provide a helping hand. They specialize in digital marketing and can create the perfect blend of research, design, strategy, and advertising to successfully and creatively drive your healthcare brand.