Unveiling the Impact of Social Media in Driving Website Traffic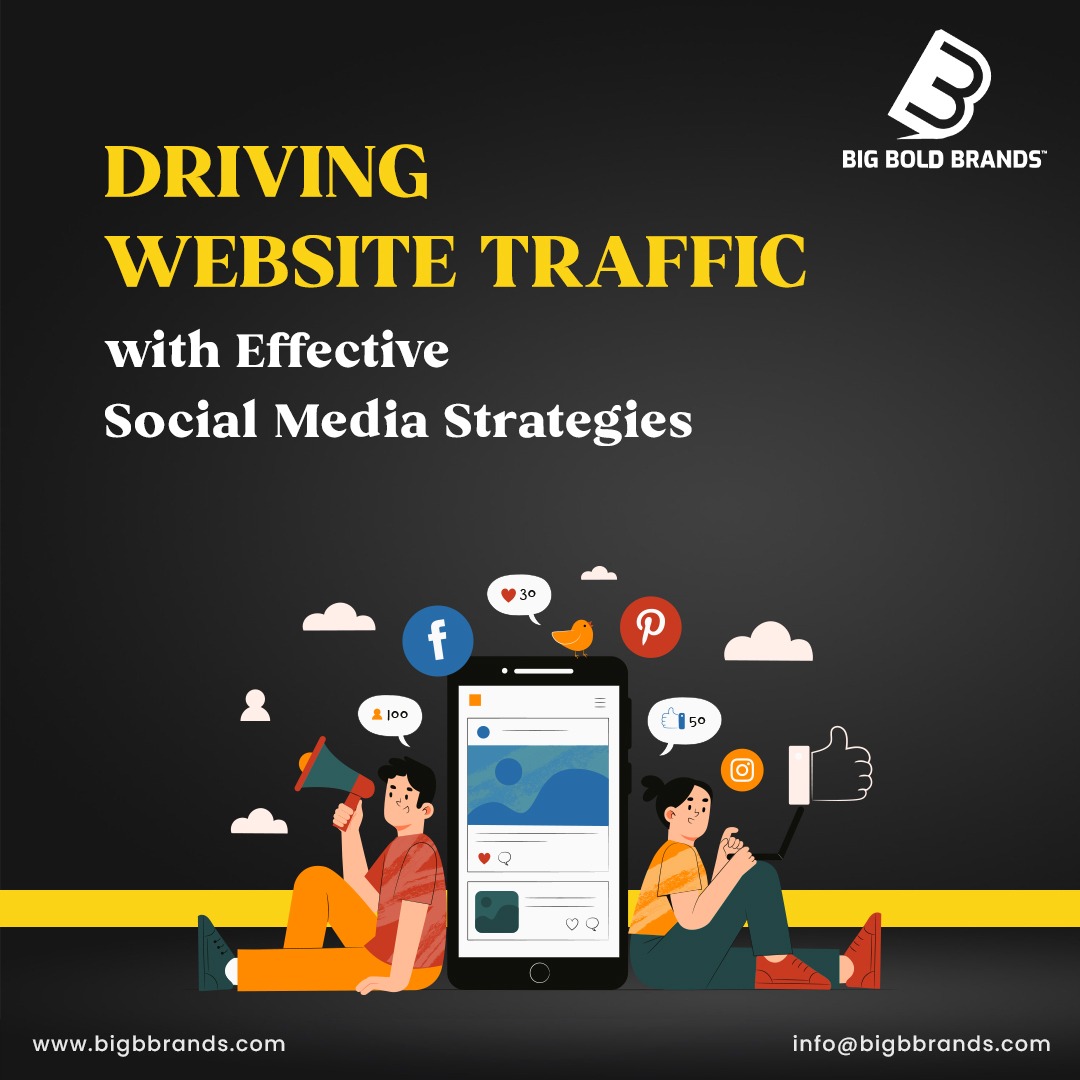 Social media platforms have a massive user base, which provides a significant opportunity for businesses and individuals to increase their online visibility and attract their desired audience.
The primary advantage of utilizing social media to drive website traffic is creating valuable content that is useful to the audience. This is because social media enables content to be shared easily and rapidly, resulting in a broader audience reach.
Here are ten methods that can assist you in maximizing the advantages of web traffic and achieving more.
Use social media platforms efficiently:
To start, the initial step is to activate your social media accounts, create valuable content, and maintain regular engagement with your audience.
Boost your website's efficiency:
You can enhance your search engine rankings by adding keywords to your content and optimizing your website for mobile devices.
Craft interesting content:
Craft uncomplicated, informative, and relevant content that appeals to your audience. If the content is valuable to the audience, they will take the time to read it and share it with their friends.
Add hashtags:
Using hashtags on social media is a great way to increase your brand's exposure. By incorporating relevant hashtags in your social media posts, you can broaden your audience reach.
Implement paid ads:
Paid advertising is a useful way to promptly and effectively reach your potential audience. It enables you to target the appropriate audience instead of relying solely on organic reach.
Add CTA's (Call to action):
Adding cta to your post can help to drive more website traffic. When a person expresses interest in your content and reads it in its entirety, including a CTA at the end can prompt them to take the next step, ultimately increasing your conversion rate.
Spread the content:
While you should avoid excessively promoting your content, it's crucial to promote high-quality blog posts regularly to boost their visibility.
Follow ideal timing:
It's crucial to avoid posting your content at random times. Conducting A/B testing can help determine the optimal posting times. Utilizing a tracking tool can assist in monitoring the engagement and impressions of your posts
Partner with influencers:
Influencers are a great way to increase your brand awareness and drive traffic to your website. By collaborating with them, you can reach a wider audience and can increase your brand's exposure.
Evaluate your results:
If you are not getting the desired results, go and have a look at your analytics to determine the exact reason. Through evaluating your results, you can identify areas that require improvement and refine your strategies to increase website traffic.
Wrapping up
There are various strategies you can implement to increase website traffic, but ultimately, the most important factor is delivering valuable content that satisfies the needs of your target audience.
By creating relevant and informative content that resonates with your potential audience, you can establish your brand's authority and attract more visitors to your website. The key is to focus on delivering content that adds value to your audience, so they can easily find and engage with your brand.