What Are the Advantages of Google Ads Sitelink Extensions?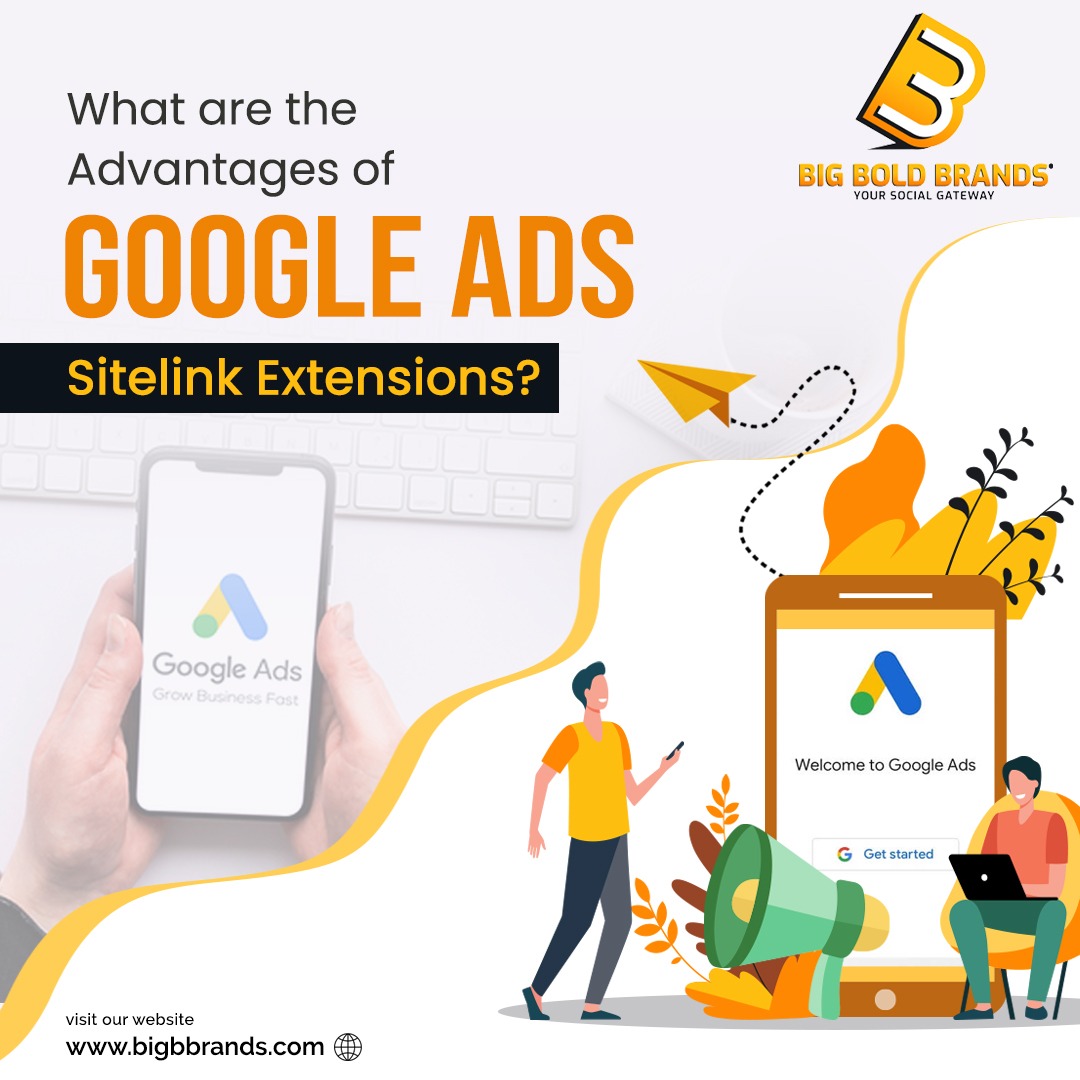 You might not be familiar with ad extensions if you're new to using Google Ads for marketing. Extensions "expand" your advertisement by enabling you to include additional data.
Additional information is usually beneficial because it gives potential clients more knowledge and justification for doing business with you. Extensions can also extend your ad so that it stands out more on a search engine results page.
Now is the time to consider the advantages of sitelinks.
Increase your click-through rate
Do you want to improve your CTR (click-through rate)? Using Google Ads sitelink extensions is one way to accomplish this. Some people are sceptical about the usefulness of web advertisements. But this is a good thing. It will be evident where they are directing you, and it may persuade people that they can get what they need from that website. Just make sure that any links you do share are to relevant material for your audience. This entails ensuring that the descriptions are appealing and compel you to click on the link.
There are no additional costs
Everyone is on a budget and does not want to pay more than is necessary. The benefit of sitelinks is that they will not increase your costs. You are free to use them on your website and will be charged the same price per click. There is no reason to be anxious about growing costs. As a result, the cost per click for your website will remain the same.
Boosting user satisfaction
As a website owner you want to make sure that your customers are having a good user experience. This requires making sure that pages offer all the information visitors need while also being entertaining and engaging.
The advantage of Google Ads sitelink extensions is therefore this. They can assist you in boosting user satisfaction and ensuring that visitors to your website have a fine experience.
This could be a way for you to engage with your audience and give them useful links. They might be able to find the information they need as a result. Effective sitelinks facilitate consumers' rapid and easy access to information.
Ensure the best ad results
The goal of running an advertising campaign is to make sure it is successful. After all, you are paying for it and want to benefit from an increase in website visitors.
Many website owners report success while using sitelinks.
Overall, it is able to improve the performance of their campaign, which provides them comfort. Each sitelink will take users exactly where they want to go.
They won't need to search your website, and doing so poses no risk of them losing interest.
End Point
Sitelinks allow consumers to navigate an advertiser's website more quickly and easily by taking them straight to particular pages, such as product listings, contact information, etc. The goal is to let users navigate directly to the content they need on a website without having to first visit the main page.
Depending on the user's location or device, a different number of sitelinks may be displayed alongside your advertisement. A search ad may display up to 6 sitelinks simultaneously on desktop and up to 8 simultaneously on mobile. If you need further help with google ads and extensions, contact our specialist. https://bigbbrands.com/